8 Steps To A Top Notch Doctor Profile on Instagram
30 May 2022 2 Minutes reading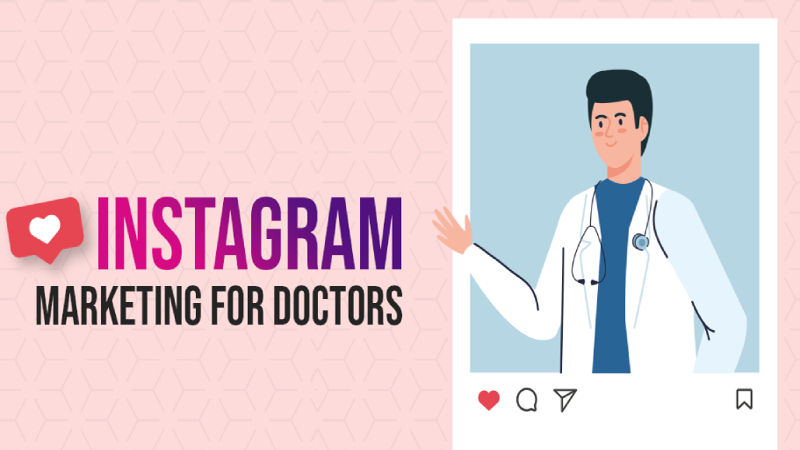 1- Setting Up As A Business Account And Why You Need It
You can track impressions, post reach, profile views, website/direction/call clicks, and more by switching to Instagram. You can also see a breakdown of your followers by gender, age group, and location. It will make it easier for them to keep track of who is following them.
2-Templates for Posts
If you want to build patient engagement loyalty over time, create a theme and stick to it for the most part. When people first start out, they often skip this step, resulting in inconsistent branding.
3-Right Hashtags For Right Followers
There are a plethora of tools available online to help you find the right Instagram hashtags for your patient's interests and needs.
4-High Quality Posts + Consistency = Success
Every day should be the minimum goal, with a sweet spot of 3X per day. Consistently posting seven or more times per week triples likes, engagement, and follower growth. High quality should not be difficult now that you have a good photo editor and a few posting templates.
5-Follow Potential Patients That Fit Your Target
If you're looking to gain more Instagram followers for your medical practice, try following people who fit your target market of potential patients. There are several options for finding local people and places to visit on the social media site.
6-Before & Afters Are Crucial
Ask patients who have had a positive experience if they would be interested in taking part in a social media campaign. Be meticulous in your before and after photos if you run a cosmetic or aesthetic practice. Tell their story because it's a great way to get your audience to feel something.
7-Welcome Your Instagram Followers To The Operating Room
Many doctors and medical practices have a sizable Instagram following. Their doctors perform surgery, which is what they do best, on a large portion of their wall. It allows people to see behind-the-scenes footage of your doctor performing a rhinoplasty or liposuction.
8-Keep In Contact With Patients
If you follow people on Instagram on a regular basis, you should engage with them. Many people will return the favor if you like their photos. Because one of Instagram's algorithm factors is the number of likes, this can help you get more people to see your posts. The more likes you get, the higher your overall impressions will be.